About the Job-Applications.com Company
A few words from our President, Doug Crawford, SPHR, SHRM-SCP:
Doug was recently featured in the following interview with ABC News 5. He provided tips on how to write a resume and market yourself during the COVID-19 pandemic.
Job-Applications.com operates out of offices in Canton, OH. Since day one, our site has strived to provide the best employment assistance around. Job-Applications.com features information on 1,500 popular companies in major industries, such as fast food, retail, grocery stores, hotels, and restaurants.
We offer a comprehensive database of printable job application forms and links to online application pages. Users may find an application by searching for a specific company or browsing by industry. Each company featured on Job-Applications.com has a detailed biography, which includes company history, service offered, and common job opportunities. Job hunters may also read our articles on resume writing and how to perform in an interview.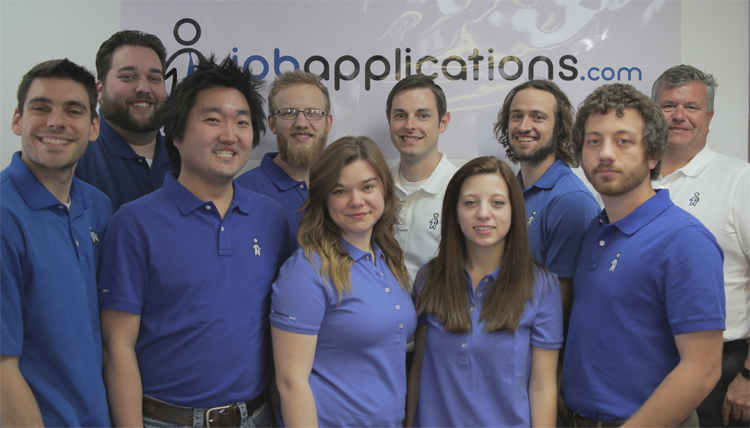 Meet the team.
Recently, we have added a video series to the site featuring past and current employees of major companies telling us about their jobs and how to go about getting a job at a given company. Our videos include helpful information about specific job duties and routines, the work environment, the application process, and questions specifically asked during the interview.
We care very much about the user experience and welcome feedback from our visitors. If you have any questions or concerns about Job-Applications.com, please email us at dbcrawford @ job-applications.com. If you enjoy the site or have a quick suggestion, please like us on Facebook.
Internship
If you're interested in writing, web development, or other fields associated with maintaining a website or online blog and are currently attending college in Northeastern Ohio, go to our Internship page to read more about opportunities to become a Job-Applications.com intern and apply for the position.
More Information
Introduction to the site and our job resources: