Overview
COVID-19 has impacted employees, employers, and corporations around the world. As storefronts and businesses begin to re-open, workers are experiencing some major changes at their place of employment. We polled approximately 420 people on how the coronavirus has impacted their job.
Question 1: Has this pandemic affected your job status?
When asked how the pandemic has affected their job status, about 63-percent of individuals say that they have less work or have been laid-off. Alternatively, 27-percent say that they've experienced no changes in their job status.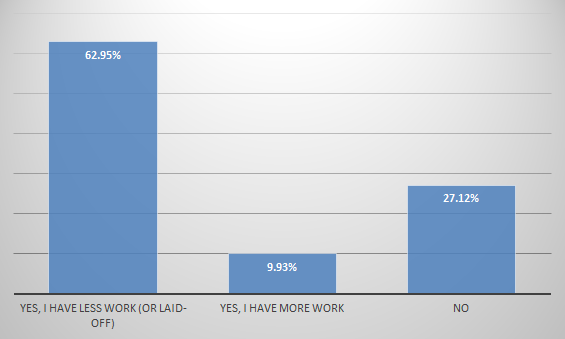 Question 2: Do you think that your company followed the proper guidelines to stop the spread of COVID-19?
Under the orders of state officials and health experts, many businesses have had to implement certain policies to stop the spread of the coronavirus. Approximately 78-percent of workers believe their company has followed the proper guidelines. However, 21-percent say their company did not take the necessary precautions to stop the spread of the virus in the workplace.
Question 3: Do you think businesses that are open are doing a good job at keeping employees safe?
Most companies have made corporate-wide changes to keep their employees safe since the coronavirus outbreak. When asked if they think businesses that are open are doing a good job to keep their workers safe, more than 75-percent say yes.
Question 4: Do you think businesses that are open are doing a good job at keeping customers safe?
When given the same question regarding customers, approximately 80-percent say that businesses are doing a good job at keeping their patrons safe. However, roughly 20-percent of individuals believe the opposite.
Question 5: How long do you think it will take the economy to recover from COVID-19?
The economy was majorly impacted as the coronavirus spread nationwide. About 17-percent of individuals say that the economy could recover as soon as Summer 2020 or Winter 2020-2021. More than 30-percent believe that it could take even longer to see any sort of economic recovery.
Question 6: Who do you think has responded best to the coronavirus crisis?
Around 23-percent of people believe that President Donald Trump has had the best response to the COVID-19 crisis, though the results are split when it comes to other government officials. Over 16-percent believe that state officials have had the best response, while 6-percent side with private businesses.
Overall, more than 38-percent of those polled say that no one has responded to the coronavirus outbreak effectively.
Question 7: Do you agree with the quarantine recommendations that have been placed in your area?
From stay-at-home orders to recommendations of face masks and frequent sanitizing, state officials have issued several different quarantine guidelines to keep individuals safe. About 66-percent say they agree with the recommendations implemented in their areas, while 21-percent say they should be more strict.
Twelve-percent think that the quarantine guidelines where they live are too strict.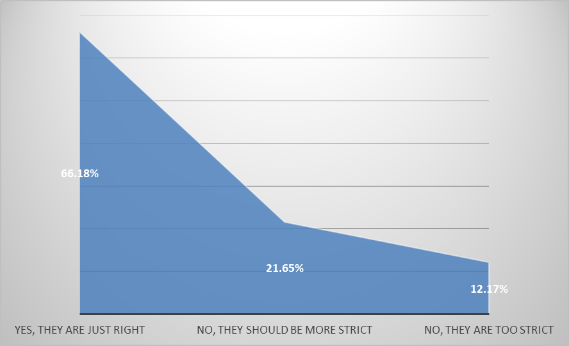 Question 8: Are you practicing proper social distancing (6 feet away from others)?
Another practice recommended by health and state officials is social distancing. An overwhelming 92-percent of people say that they are practicing the proper social distancing regulations, staying six-feet apart from others in public. Seven-percent admit that they are not following that recommendation.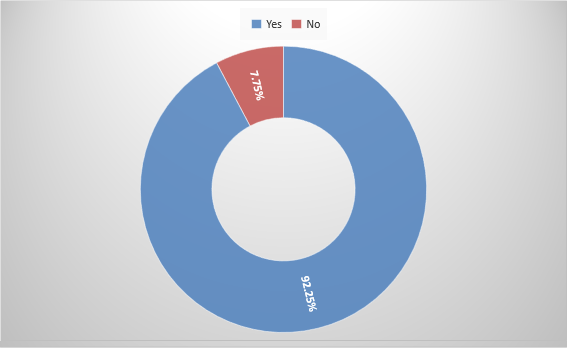 Question 9: Has the health of you or anyone you know been adversely affected directly by the virus?
The coronavirus has impacted all of us in one way or another. When it comes to their health or that of anyone they know, an alarming 77-percent say that their health has not been adversely affected directly by COVID-19.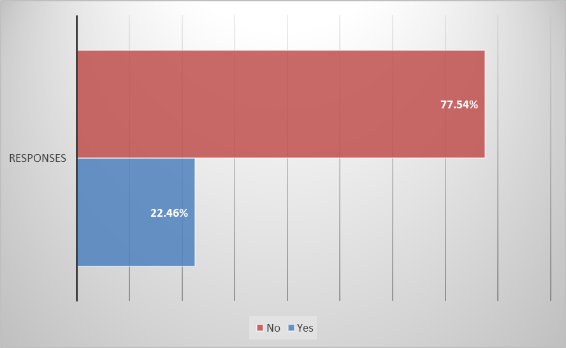 Conclusion
Though the coronavirus pandemic has turned the world as we know it upside-down, this poll shows us that workers remain hopeful. Most employees agree with the guidelines set in place by their companies and officials, and continue to practice these recommendations to keep themselves, other workers, and customers safe.