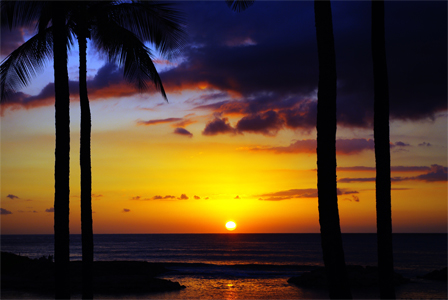 Well, the results are in. Our most recent poll was sort of a sister poll to our last one. If you remember correctly, our previous survey asked visitors about their dream jobs. We got a lot of responses, and the data provided us with some pretty unique insights into what people are looking for in terms of best-case-scenario careers. But, we wanted to push further, so we created a second "dream" poll asking participants to let us know the places they'd most like to live.
Question 1: How Old Are You?
We began the poll by asking respondents how old they are. Simple enough. What we found was, much like the dream job survey, the ages of our dream location poll takers were fairly even, with the only real significant difference coming in the 65 and older category (only 1.7% of survey population). Everyone else beginning with the 12 to 17 age group and up to the 40 to 64 crowd fell somewhere between 21% and 28% of the total respondents. Knowing ahead of time the field would be (basically) even in terms of ages gave the rest of the data we retrieved an interesting skew, especially since the dream locations people chose would include a wide variety of major life events like going to college, having children, establishing careers, and eventually retiring.

Question 2: What Is Your Current Place of Residence?
For this question, we asked people to indicate their current state of residence. And, as you might expect, Florida, Texas, California, and New York got the most responses. Collectively, the quartet accounted for nearly 40% of everyone who responded to the question (1,869 poll takers). Other notable states were Georgia (3.9%), Illinois (4.9%), Michigan (3.4%), and Pennsylvania (3.4%).

Question 3: How Many Years Have You Lived in Your Current Location?
We then asked people how long they've lived in their current locations as a sort of set up for the following question. The answers were pretty evenly spread, with one year or less and six to 10 years the only two categories representing less than 20 percent of the total survey population (14% and 15.6%) The rest were pretty much even across the board, which I personally think has nearly everything to do with the even distribution of age represented in the survey.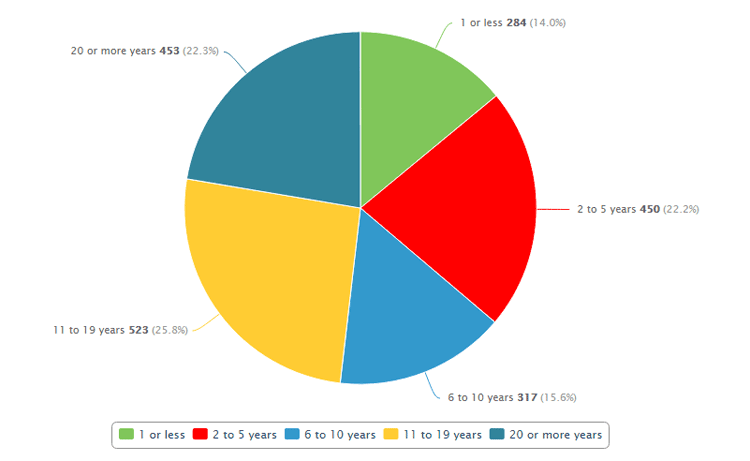 Question 4: Are You Completely Satisfied with the Area You Live In?
Now this is probably the most important question and probably yielded the most interesting results considering the purpose of the poll. With an overwhelming 85% of vote, 1,635 people out of a total 1,928 who responded to the question said they are completely satisfied with the areas they currently live in. 85%. That means people are either living the dream as we speak, or the reality is people are making do with what they have now and waiting for the opportunity of a lifetime to come along.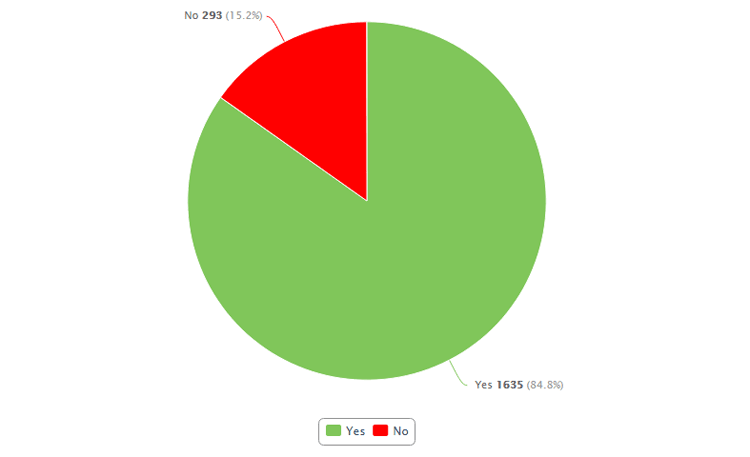 Question 5: What Is Your Dream Location
Alright, so, the flipside to Question No. 2 is, in other words, where do you really want to live? After compiling the data, we found that the places people would love to live are the places most people already live. California received nearly 18% of the total vote, with Florida (12.4%), Texas (9.2%), and New York (8.6%) coming in second, third, and fourth. Georgia was again right there with roughly 5% of the vote for a sixth place finish, edged out by dark horse Hawaii, who didn't even receive a full percent of the vote in the earlier question (0.2% up to 5.1%). What do we take away from all of this? People want to be where the scenes are and where the weather is warm. In their dreams, that is.

Question 6: How Confident Are You That You Will Be Able to Afford to Live in Your Dream Location During Your Career?
Our last question rounded out the survey with an economic look at peoples' dream locations. It's one thing to dream, but it's a completely different story to put plans into action. People have to be able to afford the areas they want to move to, and that generally makes or breaks even the best of plans no matter how strong the desire. But, even despite varying costs of living, people appear to feel confident they'll be able to afford the dream locations. Almost 60% of the people who responded to the survey said they felt very confident, with a little less than 23% saying they felt somewhat confident. The final three categories (Not Confident/I Doubt I'll Ever Be Able To/Unsure) received 18% of the vote collectively.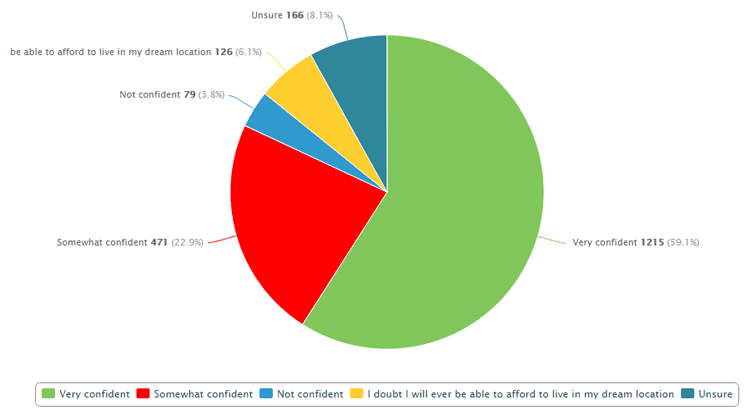 Closing Thoughts
Enjoying where you work and live is important. So is making the best of any situation you've been handed. Sometimes economic factors, major life events, and even age get in the way of what we want. What the data we collected suggests is that people are mostly happy with where they live, and where they want to live is pretty similar to where they already live, if you don't count Hawaii. And people are hopeful that if they don't live in their dream locations now, they'll be able to afford to at some point. And even if they aren't entirely sure, they're hopeful.