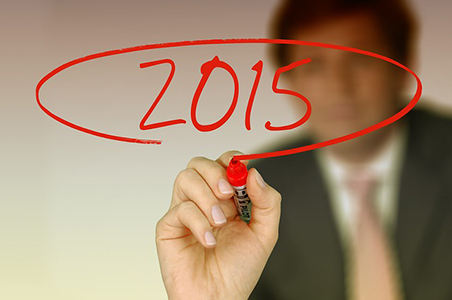 Poll Overview
As the calendar winds down and the days grow short, people around the world turn their thoughts to the coming year. What will the future hold? Will I get that new job? Will I meet my partner and get married? Will I buy a house? A car? Break routine? The idea of the New Year has held promise for centuries, and sat at the center of our recent poll. We asked our users to answer five simple questions on the past year and how the coming year might play out. Here's what we found:
Question 1: Do you think that 2014 held more or less employment opportunities than in years past?
2014 saw a big leap in employment opportunities according to the Bureau of Labor Statistics and other market analysts. The U.S. went from having 135 million jobs in 2013 to more than 140 million jobs by the end of 2014. Our findings upheld these claims, with 46% of respondents saying there were more jobs in 2014 than in prior years.

Question 2: Do you think the overall job market will get better or worse in 2015?
One of the key things we learned from our poll is that most Americans are optimistic about 2015. According to our poll, nearly two-thirds (65%) of the population feel the economy will continue to grow next year.

Question 3: Do you believe the "American Dream" still possible in today's economy? In other words, do you believe that through persistence and hard work, people who are now struggling can become wealthy?
The survey also asked job seekers whether or not the American Dream is still possible. An overwhelming 71% of poll takers said they still believe in the American Dream, while 10% of the polling field claimed the American Dream is no longer possible. Despite some uncertainty, a majority of people feel the right attitude and hard work can still lead to better circumstances in this country.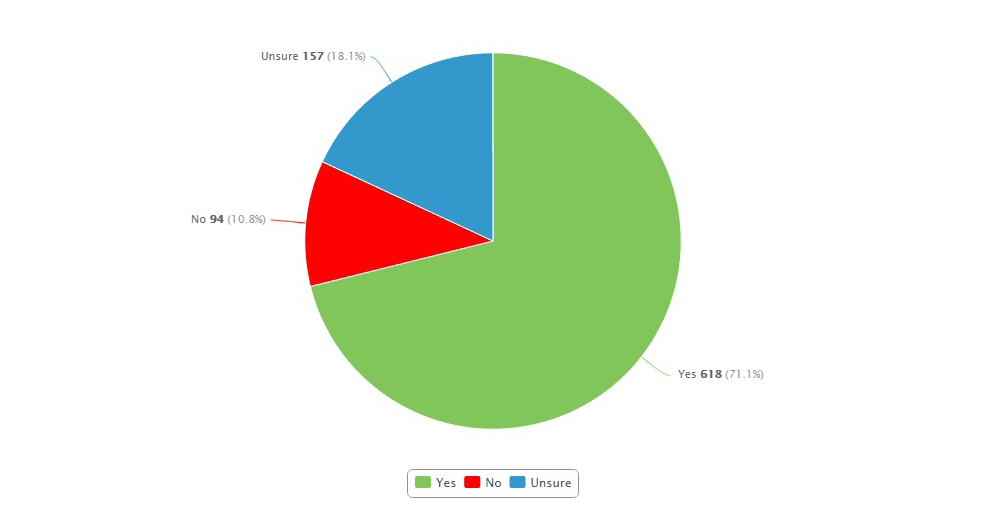 Question 4: Have you done anything in 2014 (education, training, etc.) to improve your job outlook for the new year?
Americans have been reaching higher and farther since the country was first founded. You could almost say it's in our blood. And that's exactly what our survey questions suggest. We polled our users about steps taken in the last year to improve job prospects, specifically internships, college classes, or vocational training to hone skills or learn new abilities. Around 67% said they underwent training, assumed an apprenticeship, or landed an internship.

Question 5: Overall, for 2014, how would you rate the condition of the national economy?
Our year-end poll rounded out with a question regarding the overall state of the economy in 2014. We gave respondents options ranging from Very Good to Very Bad. While about one in five, or 22% of, respondents said the economy was in bad or poor shape in 2014, most people (61%) pointed to a good economy, with a minority 18% saying the economy was very good over the last year.

Survey Results
Year-end polls and self-assessments can often give us glimpses of what we've done wrong in the past and where we need to improve in the future. Our poll showed most people feel optimistic about the future, not just the coming year, and believe hard work can still lead to success. It also showed that people are willing to put their money where their mouths are, with more than two-thirds of respondents saying they took steps to improve job prospects in the coming year.
The same can be said about outlook toward the future. The old saying, "Optimism breeds optimism," sums things up nicely. A majority of the 926 participants polled felt the economy was good last year, and a near similar majority of people who took our survey think 2015 is going to show continued economic growth.