Job Search Advice for 2016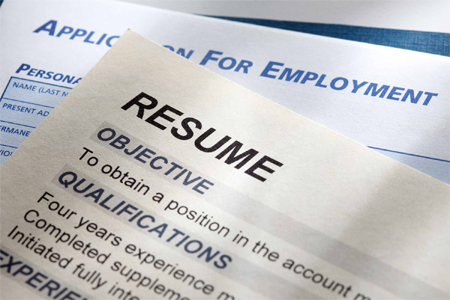 Now that another year has wrapped, it's always good to look back and reflect at what you've done and then look toward the future with the past in mind. I've found this to be especially true for job seekers. A major key to success includes coming up with goals and then coming up with the plans to reach those goals. Finding a job is no different, no matter what line of work you're in or the kind of career you're looking for.
Heading into 2015, I tried to think of ways to help people become better job hunters. Some of my ideas worked, others are still crumpled up in my office somewhere, but overall I feel like I took steps forward, instead of backwards, and that's how job hopefuls should always feel when looking for work. My company visited Pittsburgh, Toledo, Cincinnati, and Texas to put on workshops offering interview, resume, and social media coaching free-of-charge. We also offered scholarship opportunities and had such great responses from our entrants. We even added a few perks to the office and were able to do some team-building events that improved morale. I can't speak for my employees directly, but it at least appears like they've enjoyed the ride.
What most professionals who've been around awhile understand is that plans in the conceptual stage and plans in action are two totally different things. Reaching goals and improving our positions takes time, effort, and strategy. So, in order to help career seekers, I had the idea to offer a sort of Top 5 list of things applicants can do to improve their job searches heading into 2016. Enjoy!
1.) Research
Knowing what kind of job you'd like to have is just as important as knowing where you're sending those applications. Figuring out what you want to do is key. The next step is making sure it's where you want to end up. A job might look like a sure-thing based on the description, but what about the company? Do they provide relocation assistance? Do they have benefits? How are raises structured? Find the answers to these questions before putting together hiring packets. It'll save time to apply for the jobs with companies you'd actually enjoy working for that offer room to grow.
2.) Improve Your Resume
One of the main points my company stresses is having an updated resume ready at all times. This means constantly tweaking, adding, and deleting content to ensure the information provided is as relevant and current as possible. As you do your research, think about what traits, certifications, or abilities hiring personnel might look for on a company-to-company basis. Instead of just sending out a stock resume to every place you're applying to this year, dust off the document and really sit down and go through the information to make sure it's current, relevant, and organized.
3.) Ask for Help
It may sound strange, but it shouldn't. Our friends and family are probably more than willing to look over our resumes or listen to a couple of practiced responses to interview questions, and if you take the time to reach out to them, odds are they'll oblige. They say it takes a village to raise a child. Sometimes it takes one to find a job.
4.) Do More
Anyone familiar with the law of large numbers should find number four on this little countdown easy to understand and perhaps even easy to employ. The law states that if you perform the same experiment over and over again, the average of those results should amount to roughly the same as what you'd expect after the first result. In other words, if you do something enough times, you should know what happens if you do it again. This can be helpful in two ways: 1. It can expose shortcomings in your game plans and 2. It means if you do something in large volumes enough times you'll eventually get what you're after. Heading into the new year, think back on how you've been going about submitting applications. Have you sent out as many as you think you should? Have you spent enough time on your resume? If you have (and you may very well have), rest easy. You're day is coming.
5.) Relax
Finding a job is probably one of the most stressful things a young professional can undertake. If you're without work already, finding a job becomes about a means to survive. If you're already employed, job searches are like secret covert operations that can be super stressful in themselves. But the trick to dealing with the stresses related to finding employment includes keeping everything in perspective. Try to enjoy knowing you're in control of your future. This should empower you, not cause anxiety.