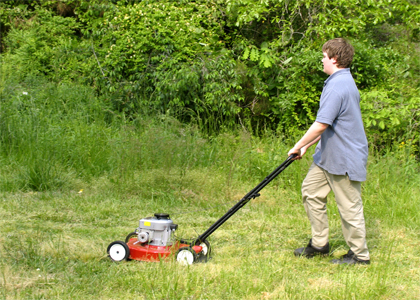 Job hunting can be a draining and difficult task, especially for those who lack work experience. Companies often prefer candidates who have a background in their particular industry, so finding jobs without experience needed can be tough. However, many organizations offer entry-level positions to job seekers with no work experience.
Even if you lack a high school diploma or a related job history, some popular companies will welcome you to their team. Check out the following list of no-experience jobs to find a position that piques your interest. Apply for your favorites and get your employment search off to a promising start.
15 Entry-Level Jobs for Workers without Experience
Many industries offer jobs to young and inexperienced workers. Employment opportunities can run the gamut from community center jobs for 14 and 15 year olds to fast food and sales associate positions for older teens and adults as well as everything in between. The following is a list of 15 companies and the jobs they offer to untrained candidates.
1. YMCA Lifeguard
Inexperienced job seekers can get entry-level positions as lifeguards at the YMCA. Candidates can become YMCA lifeguards through training at their local branch. These workers maintain the pool area's cleanliness, keep swimmers safe, and render life-saving aid when necessary.
2. Cold Stone Creamery Team Member
Applicants lacking experience can also find work at an ice cream parlor. A Cold Stone Creamery team member is responsible for taking, filling, and serving customer orders. They also greet guests and maintain the cleanliness of the store.
3. CVS Cashier
Job seekers with no experience seeking pharmacy jobs can apply for cashier positions. Working as a CVS cashier requires employees to operate cash registers and interact with customers as they ring up purchases. They may have to complete some light stocking and cleaning duties as well.
4. Starbucks Barista
Teenagers often get their start working in a coffee shop or cafe. Baristas at Starbucks make drinks and serve customers while keeping their area clean and stocked.
5. Wendy's Crew Member
Candidates usually have an easy time finding fast-food jobs with no experience. Starting at $9.00 per hour, Wendy's crew members take and deliver orders at the front counter or drive-thru window, run cash registers, and clean the restaurant's lobby and dining areas.
6. Aldi Stock Clerk
As a stock associate at Aldi, you are responsible for unloading food delivery trucks as well as stocking the shelves, refrigerators, and freezers. You may also be in charge of building and organizing product displays.
7. Barnes and Noble Bookseller
Organizing books, re-shelving merchandise, and helping customers are the primary responsibilities of Barnes and Noble booksellers. They can sometimes work as cashiers as well or may also take on gift-wrapping duties during the holidays.
8. Cinemark Movie Theater Cashier
Movie theater jobs are another option for workers with no experience. Cashiers at Cinemark theaters may be responsible for ringing up ticket sales or taking and serving orders at the concession stand. They often clean the movie theaters after each screening as well.
9. Pizza Hut Team Member
Pizza shop jobs with no experience necessary include food prep and service counter duties. Some Pizza Hut team members prepare food and wash dishes while others take orders over the phone, cash out customers, and keep the lobby and dining room clean.
10. Goodwill Service Assistant
No experience is required for entry-level positions at Goodwill. Service associates at Goodwill are responsible for sorting donated items and placing them in the correct sections of the store. They also perform cleaning duties and work as cashiers.
11. Six Flags Amusement Park Ride Operator
Job seekers can also find amusement park work with no experience. A Six Flags ride operator directs riders onto and off the ride, checks that their restraints are secure, and starts and ends the ride while ensuring all riders are safe.
12. Walmart Cashier
Walmart often hires inexperienced applicants to work entry-level jobs. Cashiers at Walmart handle transactions with shoppers by using the register to ring up purchases and bagging items for customers.
13. Marshalls Associate
Fashion retail jobs with no experience often include stocking and sales positions. Marshalls associates perform several tasks, including unloading delivery trucks, sorting and stocking merchandise, operating a register, and assisting customers in different departments.
14. Bob Evans Restaurant Hostess
No-experience jobs in restaurants are usually front-of-house positions. Working as a Bob Evans host or hostess requires employees to greet guests and seat them at a table. Other duties may include answering phones, placing and organizing carry-out orders, and ringing up guests after they finish their meals.
15. Home Depot Delivery Associate
Entry-level job seekers can also apply for non-hazardous jobs at hardware and home improvement stores. Delivery associates at Home Depot gather items for customers who place online orders for pickup. They also prepare items that are going out for delivery and load them onto the trucks.
A Last-Minute Tip on Getting a No-Experience Job
Just because these jobs don't require work experience doesn't mean they are easy to get. Give yourself an advantage over the competition by filling out your entry-level resume with relevant training gained from school activities, household chores, or personal hobbies. Though you may lack a work history, adding these skills can make you an attractive candidate for an entry-level job.