Overview
Job seekers must consider a variety of variables when searching for a new position. While benefits and hours are important acknowledge, workers often look for careers that provide stable pay and the opportunity for raises.
Because of this, we polled around 340 individuals on their thoughts on pay rates in the United States, federal minimum wage, and the improving economy. Check out our findings below.
Question 1: Have You Seen a Positive Impact in Pay in 2019?
Average hourly wages across the country have risen approximately three-percent since the beginning of the year. When asked if they've noticed a raise in pay so far in 2019, 67-percent of job seekers said yes.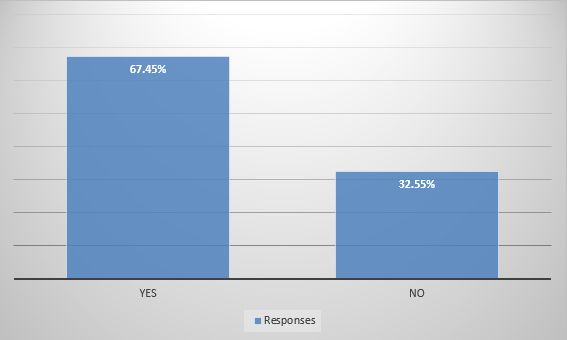 Question 2: Do You Think Wages Will Continue to Rise Throughout 2019?
With nearly two-thirds of individuals questioned seeing a positive impact, we asked if they believed pay would increase throughout the year. Approximately 46-percent of employees said that yes, these wages will keep climbing in 2019.
While 12-percent of people polled answered no, 41-percent of participants don't know if the pay will continue to rise or not.
Question 3: Should the United States Update the Federal Minimum Wage?
Federal minimum wage has remained steady at $7.25 since 2009. Though 29 states and Washington D.C. currently offer higher pay rates, 76-percent of job seekers responded they think it deserves to be raised across the board.
However, 11-percent of responders say it needs to stay the same with no changes. About nine-percent feel there shouldn't even be a minimum wage.
Question 4: What Do You Think Is the Primary Cause of the Improving Economy?
So, what do job hopefuls attribute to the recent economic boost? Roughly 35-percent believe employees are working harder, therefore making a positive difference. Individuals also said that the success of small businesses has played a major part in this upgrade.
Around 24-percent of job seekers gave credit to President Donald Trump for his role in improving the economy. Tax breaks given to larger corporations received 15-percent of votes.
Question 5: What Should Happen to Average Pay Rates Across the United States?
When asked if anything needs to change regarding average pay throughout the nation, the majority would like to see an increase. About 72-percent of those polled said that these wages should go up, while 20-percent are pleased with the rates just the way they are.
Conclusion
We found that job hopefuls are optimistic they'll continue to see an increase in wages for the remainder of the year. This poll also shows us that employees are contributing these benefits to the growing success of small businesses and are appreciating the hard work put in by the American people.