Guide to the 2014 Holiday Hiring Season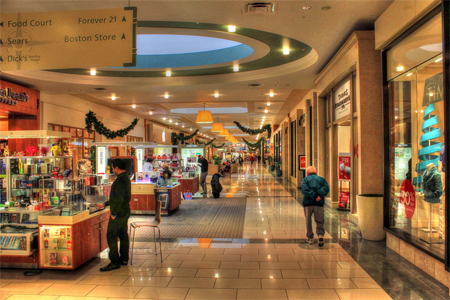 The holiday season is one of the best times of the year for a number of reasons. Maybe you have family that only ever makes it into town for Thanksgiving or have a special Hanukkah tradition you look forward to all year. Some people like the weather, others the lights, and still others simple things like certain kinds of food or beverages that only make appearances around the holidays. Regardless of reason, most people would probably agree that the holidays are special.
Holiday Hiring Projections
When it comes to looking for work, the holidays can prove to be extra special. Each year, hundreds of companies across the United States experience serious increases in sales and hire on new workers to help battle the large shopping crowds. In 2013, The Wall Street Journal Online reported a 14% increase in seasonal hiring from 2012, which included roughly 750,000 new jobs. An NPR report just this month estimates companies look to hire on nearly 800,000 workers in seasonal positions for the upcoming 2014 holiday surge. That means jobs are available, and especially for those looking for part-time positions to make a little extra for gifts or travel plans.
Who's Hiring?
So where should you look for work? The answer is actually a lot easier to come by than you'd think. Of the companies hiring on additional seasonal help, larger companies with hundreds and even thousands of locations across the country are your best bet. They're probably the places you shop at on any given day. Below is a list of companies who are already accepting applications for the holiday season and the number of workers they project to hire:
The 800,000 projected seasonal jobs is the highest amount since 1999, when businesses added just shy of 850,000 part-time workers. In October 2008, at the height of the most recent recession, retailers added a mere 325,000 seasonal employees, comparatively.
When and How to Apply
If you're looking for a part-time, seasonal job, you want to get out and start applying now. A head start will put you out in front of others who may be looking for similar positions in your area. Showing initiative by applying early may translate into a full-time job down the road. Many of the companies conducting seasonal hiring hire on outstanding holiday employees to fill entry-level roles or even managerial jobs once the seasonal rushes have passed. Use our website to apply online for seasonal jobs. We provide interview tips and filmed interviews with people who've worked the exact positions you're looking for as well as links to the actual applications for the companies mentioned in this article. Log on to access our resources and find the seasonal job you need to make your holidays a little brighter, or at least a little more financially secure.
Good luck out there!