Holiday Hiring Trends for 2020
The holiday season is a busy time full of festivities and family. It can also provide a great opportunity for making some extra cash. Whether your goal is buying gifts, paying off debt, or saving up for a big purchase, a part-time holiday job may be just the solution you are looking for.
Looking Back
Analysts for the National Retail Federation (NRF) reported that the holidays contribute a huge amount to a retailer's annual sales. In 2019, these purchases amounted to 19.3% of the year's total. More business means these stores need extra employees. Last year, the industry added 580,200 temporary jobs to meet the demands of their customers.
Many people find the internet a convenient way to buy items. Online shopping has also been on the rise, making up 23% of purchases during the 2019 holidays. This industry needs more workers during their busiest time to select, package, and ship these products.
This Year's Seasonal Job Trends
Because unemployment has remained relatively low at around 3.5%, experts project that job growth is likely to decrease because there are fewer available workers to hire. Employers in the United States added 2.09 million jobs as of October 2019, which was the slowest growth in eight years. Because of this and other factors, some economists warn that a recession may be looming.
Historically, stores do most of their business later in the year. Despite the gloomy forecast, there is still some good news. Experts also suggest that things should improve during the last six months. This means that retail jobs and those in e-commerce may be available by the time Christmas 2020 and the other winter holidays roll around.
Who's Hiring Holiday Help?
As the end of the year approaches, you will likely see a ramp-up in available temporary positions. Here are a few places you can look for holiday jobs in 2020:
Retail
Many big box stores should do well this year and have openings at their brick-and-mortar locations. Seasonal job seekers will likely find opportunities at these chains:
Analysts also suggest that specialty beauty brands like Ulta and Sephora will do well, which may translate to more seasonal jobs.
E-commerce and Package Delivery
The popularity of websites like Amazon shows that more people than ever are doing their shopping online. As sales increase in the second half of the year, more warehouse workers become necessary to pick and process these orders. Although companies have automated some of these processes, they will still need help during the holiday season.
Once items are ready for shipping, businesses arrange for their delivery to customers all around the world. While the United States Postal Service handles some of these packages, prospects should see an increase in FedEx and UPS seasonal jobs as well.
Local Seasonal Attractions
Job seekers in some areas can also find work at places geared toward the holidays themselves. Hopefuls should consider checking at malls that may need help managing lines for pictures with Santa, gift wrapping, or even extra security. Other possibilities include ski resorts and outdoor ice skating rinks.
How to Find a Seasonal Job
Many companies are beginning to use technology to help them streamline the hiring process. Some rely on programs that scan seasonal job applications looking for words related to the role or in a prospect's previous experience. It's a good idea to use some these phrases on your application or resume to increase your chances.
At this time of year, most employers contact prospects rather quickly after they apply to set up in-person interviews. Though this process varies from place to place, we've compiled advice and common questions for many different companies. Check out our interview tips page which can help you prepare and increase your confidence as you search for your seasonal job.
Guide to the 2017 Holiday Hiring Season Seasonal Jobs: Growing Options in E-Commerce
A Little Extra Cash
For many people, the holidays are a time to relax with family. The unfortunate reality is that they can also be expensive. Buying presents for your loved ones and cooking giant meals racks up a hefty credit card bill. This puts a damper on the festivities, especially if you work part-time jobs with slow periods or winter downtime.
Luckily, many businesses hire full-time or part-time employees for seasonal work. These jobs typically last a few weeks or months and are great for earning extra money. Some require you to work extended holiday hours over Thanksgiving, Black Friday, or New Year's, but the pay will let you breathe easier when you finally get to relax.
Getting in on the Ground Floor
Seasonal jobs give employees a chance to work in a new or emerging field. For example, order fulfillment jobs are on the rise, with companies hiring all sorts of roles. Trying out new types of work could even lead you to a full-time, year-round career.
Finding Your New Passion
These jobs get your foot in the door for other openings. Doing well in a seasonal role could lead to a permanent position. You'll get to meet a lot of new people and might even find a passion for something you didn't know you had. While pay rates vary, high demand and competition urge employers to offer good wages.
Types of Seasonal Jobs
Most seasonal positions require no experience, but you'll gain a ton of knowledge in the process. These jobs typically pay by the hour, and the needs of each employer dictate the scheduling options. With so much out there, you should be able to find something that works for you.
The specific kinds of work available depend on where you live, but entry-level seasonal jobs are common in the following areas.
Retail Giants
To handle the flood of customers, big box stores hire sales associates, order fulfillment workers, and more. Target hires around 100,000 seasonal workers at an average pay rate of $11.00 an hour plus store discounts. Walmart will hire thousands for distribution centers, with a typical hourly wage of $13.00.
Delivery
To burn off holiday calories with a more active job, you can look to delivery companies. Seasonal positions are more likely to become permanent careers. UPS will have around 100,000 openings, FedEx usually offers about half of that, and the United States Postal Service hires several thousand workers.
Hourly wages start between $10.00 and $12.00 for non-driving helpers, sorters, and handlers, but can increase to between $15.00 and $32.00 for drivers. Some UPS locations even offer weekly retention bonuses of $100 to $200.
Department Stores
When shoppers start hitting the malls, large department stores need extra holiday workers. JCPenney and Macy's will hire about 40,000 and 80,000, respectively. Hourly wages for these jobs are $9.00 to $10.00 with the added benefit of store discounts.
Mall Specialty Stores
If there's something in your local mall that suits your taste, a seasonal job at one of these smaller locations might be a good choice. For instance, Williams-Sonoma stores hire around 4,000 holiday workers at a pay rate of around $10.00 an hour.
Local Businesses
Mom-and-pop stores or locally-owned companies may also offer seasonal work. There aren't as many of these jobs, but they're usually less stressful than the massive bustling retailers and still give your wallet that extra holiday cushion. Check for openings in-store and online.
Growing Options in E-Commerce
The explosion of e-commerce has opened up even more seasonal options. With a wide variety of positions, you just might find the right job. Most major retailers have an online presence in addition to brick-and-mortar stores. Web stores need employees to fill production, distribution, and marketing roles through the holidays.
Customer service work is important in e-commerce, requiring employees to respond to emails or calls. Similarly, social media assistants help with holiday marketing and customer relations via Twitter or Facebook. Many of these are work-from-home jobs, helpful for anyone who has a busy schedule or likes to work in pajamas.
Order fulfillment warehouse jobs are also essential, likely involving sorting and packing. For example, the company Radial handles e-commerce distribution for many popular brands. Radial employs nearly 30,000 seasonal workers at an average hourly wage of $16.00.
Online grocery shopping is an emerging market with many order fulfillment services popping up. Examples include:
Applying for Seasonal Jobs
The hiring process is a little different for each seasonal position. Some require paper application forms, while others prefer you to apply online. Employers often like to hire fast and use the method that is quickest for them. Check each job's specific requirements to find the perfect fit for you this holiday season.
Guide to the 2015 Holiday Hiring Season
Drive around any neighborhood this time of year, and you'll see signs that fall is in the air. The leaves in the trees have begun to turn, front lawns are now graveyards featuring ghouls, goblins, and witches, and specialty Halloween stores have been popping up for the better part of the last two months. According to the National Retail Federation (NRF), Halloween represents a multi-billion dollar industry. Economists project this year's Halloween-related sales will top out at nearly $7 billion, with consumers celebrating All Hallow's Eve spending an average of $80.00 per person.
What you've also probably noticed is that a lot of retailers are already beginning to gear up for the upcoming winter holiday season. Despite the fact that many of us would rather not think about winter just yet, Thanksgiving and Christmas are right around the corner, and they represent the most profitable times of the fiscal year for major retail chains across the country. But in order to achieve their desired profit margins, retailers need to add additional staff to offset increased holiday patronage.
Seasonal Hiring Projections
Last year, U.S. retail companies hired on over 786,000 seasonal workers to perform everything from customer service to sales, stocking, and even loss prevention. This year, economists are projecting slightly lower numbers for seasonal hiring, with estimates falling between 700,000 and 755,000 added workers. The dip in holiday employment seems strange given many analysts are forecasting as much as a 2.4% increase in shopping for the Q4 season in 2015. NRF officials recently released statements saying they believe the season will yield a 3.7% increase, which sits well above the 10-year average of 1%. In 2014, sales rose by 4.1% from the previous year, with seasonal sales topping the $600 billion plateau for the first time ever. Hopes for the 2015 holiday shopping season have retailers banking more than $630 billion.
Which Retailers Are Hiring?
In 2014 alone, consumers spent an average of $800 on holiday items like decorations, food, packaging, gifts, and whatever else you can think of. Remember that figure from Halloween sales? That's right. We spend around 10 times as much during the winter holiday season as we do on fall seasonal items. Because of this, retailers hire on small armies of employees to combat the busy rushes. Below is a list of employers hiring for the 2015 holiday season along with expected numbers of workers each company hopes to add:
Package Delivery Companies Also Hiring in Big Numbers
Increases in holiday shopping this upcoming season have also spurred major parcel carriers to add more workers. UPS and FedEx are expected to hire a combined 95,000 people over the next month or so to handle packages, process orders, ship goods, and assist customers. Of the two companies, UPS looks like the best bet for seasonal work, as the employer outwardly intends to add 90,000 new employees for the holidays. FedEx hires seasonally throughout the year but will add around 5,000 seasonal workers for Q4 this year.
Final Thoughts
Retail companies call it "The Super Bowl," and depending on how their stores do, they can either win big or lose what could feel like everything. Large companies hedge their profits with added seasonal sales. Poor performance in Q4 can often spell trouble for the coming year when it comes to investors. And since nobody likes a sinking ship, retailers add thousands of employees to ensure success. News outlet WFMJ in Youngstown, OH, recently published a press release on seasonal hiring. The press release indicated one-third of retail employers intend to add seasonal workers during Q4 this year, which builds upon last year's 26% of employers hiring seasonally. More than half of the one-third report they intend to move those seasonal employees into full-time positions after the holidays. Pay for holiday jobs looks to begin around $10.00 an hour and cap off at $16.00 for most retail positions.
Guide to the 2014 Holiday Hiring Season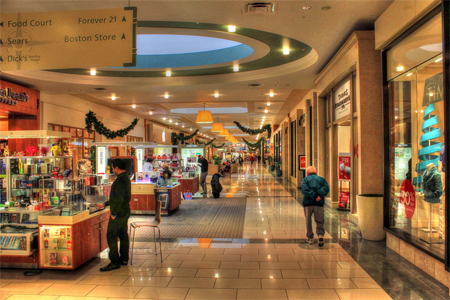 The holiday season is one of the best times of the year for a number of reasons. Maybe you have family that only ever makes it into town for Thanksgiving or have a special Hanukkah tradition you look forward to all year. Some people like the weather, others the lights, and still others simple things like certain kinds of food or beverages that only make appearances around the holidays. Regardless of reason, most people would probably agree that the holidays are special.
Holiday Hiring Projections
When it comes to looking for work, the holidays can prove to be extra special. Each year, hundreds of companies across the United States experience serious increases in sales and hire on new workers to help battle the large shopping crowds. In 2013, The Wall Street Journal Online reported a 14% increase in seasonal hiring from 2012, which included roughly 750,000 new jobs. An NPR report just this month estimates companies look to hire on nearly 800,000 workers in seasonal positions for the upcoming 2014 holiday surge. That means jobs are available, and especially for those looking for part-time positions to make a little extra for gifts or travel plans.
Who's Hiring?
So where should you look for work? The answer is actually a lot easier to come by than you'd think. Of the companies hiring on additional seasonal help, larger companies with hundreds and even thousands of locations across the country are your best bet. They're probably the places you shop at on any given day. Below is a list of companies who are already accepting applications for the holiday season and the number of workers they project to hire:
The 800,000 projected seasonal jobs is the highest amount since 1999, when businesses added just shy of 850,000 part-time workers. In October 2008, at the height of the most recent recession, retailers added a mere 325,000 seasonal employees, comparatively.
When and How to Apply
If you're looking for a part-time, seasonal job, you want to get out and start applying now. A head start will put you out in front of others who may be looking for similar positions in your area. Showing initiative by applying early may translate into a full-time job down the road. Many of the companies conducting seasonal hiring hire on outstanding holiday employees to fill entry-level roles or even managerial jobs once the seasonal rushes have passed. Use our website to apply online for seasonal jobs. We provide interview tips and filmed interviews with people who've worked the exact positions you're looking for as well as links to the actual applications for the companies mentioned in this article. Log on to access our resources and find the seasonal job you need to make your holidays a little brighter, or at least a little more financially secure.
Good luck out there!