Overview
School's out, which means high school and college students alike need to look for work. According to the Bureau of Labor Statistics (BLS), even in years with lower-than-average employment for workers age 16 to 19, the numbers always spike from June to August.
Employees in fields like construction or education might seek out seasonal work too. We conducted a poll looking for trends in summer job search habits and preferences. Approximately 630 people took the time to respond. Read on for the results.
Question 1: What Are You Looking for in a Summer Job?
Summer jobs are a great way to exercise responsibility or try out a new trade. For lucky students or part-time workers, they end up being much more. Around 50% of responders hope to gain useful skills from a summer job. The promise of making a little money was not overlooked, either.
It seems entry-level job seekers are less concerned with having an interesting workplace, such as the beach. Instead, experience and decent pay are enough motivation.
Question 2: What Method Are You Most Likely to Use to Find a Summer Job?
Over 65% of those polled indicated they'd rely on online job postings to find seasonal work. This is unsurprising since most companies use electronic application forms and email-based communication in the hiring process.
About a quarter of responders said they use personal connections to find summer jobs. This just goes to show, networking is still a valuable tool for entry-level workers and career professionals.
Question 3: Would You Consider a Volunteer or Unpaid Internship Position?
In order to get experience, recent graduates often take on internship positions in their field. The trend seems to creep into the seasonal job market as well. Roughly 44% of those surveyed were open to unpaid summer internships, while a slight majority was not.
Question 4: What is More Important for You in Regards to a Summer Job?
As evidenced by the fact that this inquiry garnered almost a perfectly split response, it's fair to say good hourly wages and flexible schedules are equally important to summer job seekers.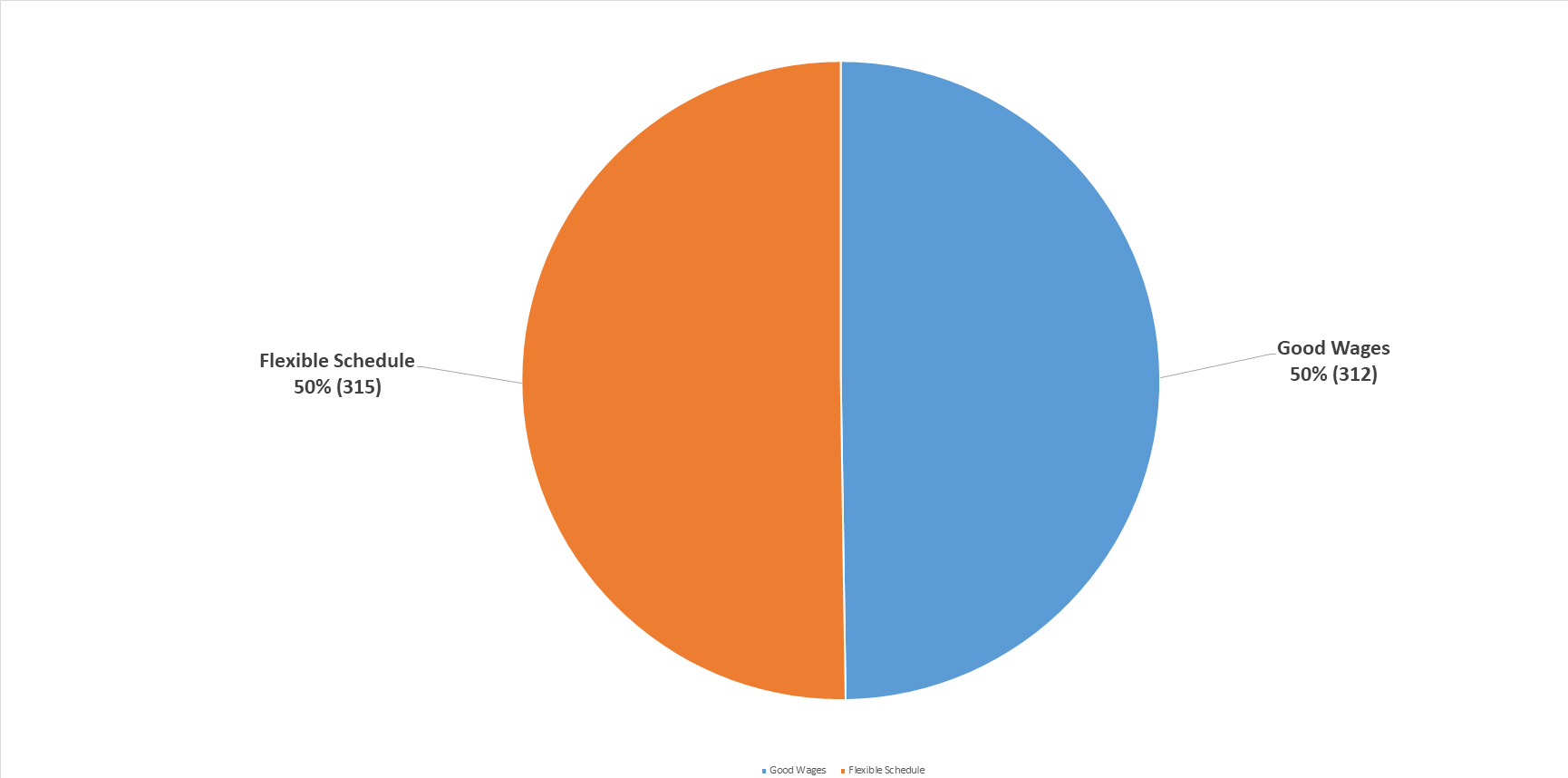 Question 5: What Do You Consider as "Good Wages" for a Summer Job?
Speaking of wages, we were interested in learning how hopefuls define well-compensated summer jobs. Though there's no clear consensus, the results suggest that any pay rate $10.00 an hour or above is acceptable.
Question 6: Will You Consider Keeping the Job After Summer?
Finally, we wanted to know where the line between summer job and new career stood. Going back to school while employed is a balancing act, and some employees have other work to return to in the fall. Still, over three-fourths of responders were willing to test out a position beyond the season.
Concluding Thoughts
This poll reveals that entry-level workers are goal-oriented. From preferring summer jobs that'll help with future employment, to a willingness to keep positions long after the season ends, hopefuls demonstrate a strong work ethic and desire to learn.
That doesn't mean they'll take any old summer job, though. The importance of flexible hours and solid pay rates shows an interest in asserting their value as employees. These skills should come in handy when searching for summer work or lasting careers.