How to Get a Job at Dick's
This is a complete guide (everything you need to know) for applying to Dick's. This guide contains the following information:
Facts About Working at Dick's Sporting Goods
Hiring Age: 18 years old (How old do you have to be to work at Dick's Sporting Goods?)
Available Positions: Cashier, Sales Associate, Assistant Store Manager, Department Manager, Sales Leader
Printable Application: No. Search Job Openings or visit official site.

How to Apply on Company Website
Step 1
Go to Dick's career website to search for in-store job openings and retail hourly jobs.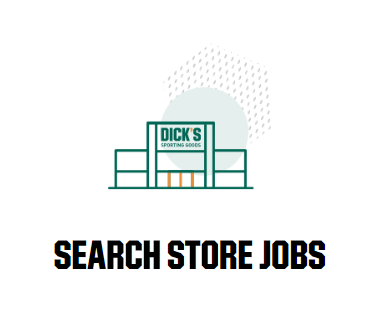 Step 2
Scroll down and click the "Search Jobs Near You" button.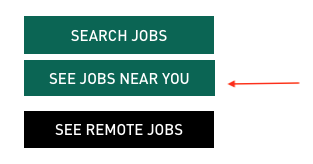 Then, choose your desired position.
Step 3
After reading the job description and duties associated with that position, you may click "Apply Now."

Step 4
You will be taken to a 3rd party website (taleo.net), where you will have to click Apply once more.


Step 5
Continue applying by creating a log in and save future job openings, as well.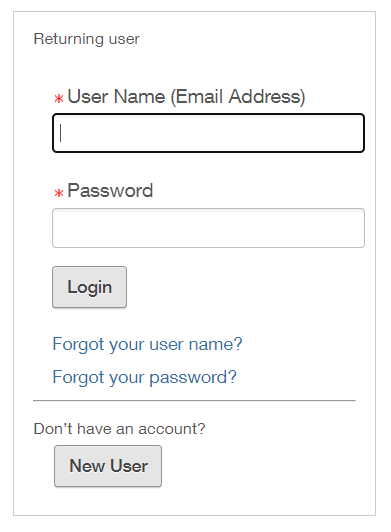 Step 6
With a new user profile, you may begin the application. Complete all boxes asking for contact information, work experience, and education. Then, review the application to ensure all information is accurate and thorough. Submit the form once finished.
Tips For Applying
Many people who apply for a job at Dick's Sporting Goods are passionate about sports and physical activities, such as canoeing, hiking, and fishing. While not required, it might help to highlight any sport-related interests while completing the application. Experience in playing a particular sport could also help when interacting with customers in particular departments.
What to Do After Applying
After applying for a job at Dick's, it can take some time to hear back about application status. Hiring managers typically schedule interviews by phone and may conduct them that way or ask candidates to come to the store at a scheduled time. Applicants can also visit the store where they applied and ask to speak to hiring personnel to make a good first impression.
Dick's Sporting Goods Employee Interview Videos
Job Descriptions & Salaries
A majority of retail stores under company control prove expansive, and the sporting industry leader needs personnel to staff outlets. Job seekers regularly benefit from applying to entry-level positions through the company. The most consistently obtainable positions with Dick's remain the following:
Cashier
Cashiers process monetary transactions and provide patrons with purchase receipts at the point of sale, or POS.
Employees must provide cordial and efficient customer service at POS stations.
Workers should expect to suggest sales incentives to clientele, such as Dick's ScoreCards, which function as free, purchased-based savings memberships, along with warranty plans and gift cards.
Bagging items also typically falls to cash-handling employees.
Candidates fare better when applying with one to two years of previous retail experience.
Often a part time role, cashier jobs yield wages of about $8.50 per hour.
Sales
Sales associates work specific departments in Dick's stores to provide customers with assistance and insight on products.
In addition to remaining knowledgeable about items to better promote the goods to patrons, workers must often monitor stock and cleanliness of selling areas.
Through in-house promotion, associates with sufficient tenure may advance to sales lead positions, though qualified candidates may apply for leader jobs outright.
Sales leaders head departmental operations and answer questions from other employees working in the same sections of stores.
Sales associates must provide exceptional customer service.
Associates make about $9.00 hourly, while sales leaders earn salary options typically ranging from $22,000 to $24,000 per year.
The duties assigned to different roles can sometimes cross over. For example, sales associates often know how to work cash registers and perform cashiering duties.
Most management positions are available to those with some experience in retail already.
Job seekers can also find openings at warehouses and distribution centers as well as corporate positions.
Dick's Sporting Goods owns several other sports retailers where people can apply for jobs more specific to their sporting interests.
Applicants can search the company's career site for the same job opportunities at places like Golf Galaxy or Field & Stream.
The company also owns House of Sport, an interactive retail experience where customers can find equipment and play.
Benefits of Working at Dick's
Employees enjoy performance-based pay increases, flexible scheduling, and paid training along with several other competitive job benefits. Part-time workers normally remain eligible for:
401(k) retirement plans
Workers' compensation
Short-term disability coverage, and
Store discounts.
Full-time associates also gain medical and dental coverage, adoption assistance, and leaves of absence. Additionally, employees receiving annual salary pay and attending school may qualify for tuition reimbursement.
What Do They Look For in Employees?
The company seeks driven and committed workers with a passion for sports and outdoors.
Jobs and careers prove attainable for applicants meeting Dick's standards and ideals, such as dedication to strong sales skills and personable interaction.
Associates remain required to promote the values of the brand and reliably perform in customer service settings to ensure satisfaction and repeat visits.
Benefits
Through generous benefits for all teammates, Dick's Sporting Goods rewards employees for their hard work. All workers enjoy competitive pay, paid training, performance-based raises, employee discounts, and the ability to get paid daily. The company also offers part-time hourly workers additional benefits like:
Short Term Disability
Term Life Insurance
401K Plan with Company Match
Dental Insurance
529 College Savings Plan
Meanwhile, full-time employees and salaried workers receive medical, dental, and vision insurance plans, full life insurance, vacation and personal days, and seven paid holidays. Workers may also take advantage of adoption assistance, paid parental leave, and tuition reimbursement.
More Information About Dick's Sporting Goods
With over 550 locations, Dick's Sporting Goods remains a steady source of entry-level and professional jobs. The Fortune 500 company employs over 30,000 employees and continuously hires new workers. Employment opportunities predominantly exist in the Eastern United States.
Dick's Sporting Goods continues to prosper as a company and constantly seeks individuals for employment.
The retail chain divides stores into several departments, including exercise, team sports, footwear, and outdoors. Some categories may further subdivide into more specific sections, such as fishing, soccer, and Pilates, and employees often specialize in sales of particular items.
Employees should expect to maintain in-depth knowledge of various departments. Additionally, workers should retain a general familiarity with the general inventory of the store and expert awareness of assigned areas.