How to Get a Job at Duane Reade
This is a complete guide (everything you need to know) for applying to Duane Reade. This guide contains the following information:
Make More Money!
Learn How to Become a Pharmacy Tech
Facts About Working at Duane Reade
Hiring Age: 18 years old (How old do you have to be to work at Duane Reade?)
Available Positions: Cashier, Drug Clerk, Assistant Manager, Stock Associate, Beauty Advisor, Pharmacy Tech
Printable Application: No. Search Job Openings or visit official site.

How to Apply Online
Step 1
Visit the Walgreens website for Duane Reade careers and click "Search jobs" to find openings near you.
Step 2
Type the keywords "Duane Reade" into the keyword box, then you may follow up by entering your desired location and distance radius. Then click "Search."

Step 3
Review the Duane Reade job openings in the search results.
Applicants may filter these results by job category, the hours you wish to work and other factors using the box on the left hand side of the page.
You can also sign up for job alerts sent to your email.
Step 4
After selecting the position you want, read the job description, essential duties and qualifications. You can then apply to the job or save it for later.
Step 5
Create an online login and profile on the company's external job portal site (brassring.com).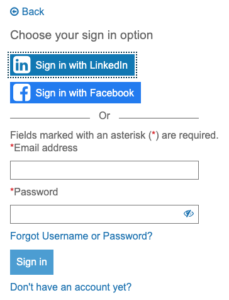 Step 6
After creating an account, you may begin completing your Duane Reade job application.
Fill out all information boxes regarding contact info, work history and education accurately.
You may have to consent to a background check and take an assessment based on your work behavior before submitting the application.
Tips for Applying
When applying for a job at a Duane Reade drugstore, applicants should check to make sure they meet that role's basic and preferred qualifications.
Fill out the form accurately and see if there is a place to upload a resume and any certifications related to the job. When it comes time to take the assessment, answer all questions honestly.
Setting up a profile requires applicants to provide information regarding past employment and consent to a background check.
Job seekers should also use the application form to highlight flexible schedule availability whenever possible.
What to Do After Applying
After applying to Duane Reade, it can take a few weeks to hear back from a hiring manager.
Follow Up
Hopefuls should follow up by calling or visiting the store where they applied after a week or so. Speaking to hiring personnel early shows initiative and allows candidates to elaborate on their qualifications, making a good first impression and potentially leading to an interview.
Duane Reade Job Opportunities
Smaller in size due to the physical constraints of operating within a crowded city, Duane Reade drugstores nevertheless manage to attract high volumes of shoppers and rank as the industry leader in sales per square foot.
In order to continue meeting the needs of a large customer base and selling merchandise at such a high rate, the drugstore chain must hire new employees frequently and make sure each location boasts adequate staffing levels.
The company divides each store into separate sections for general sales and pharmacy services and conducts hiring for both areas of business. As a result, the citywide chain of drugstores offers employment opportunities suitable for retail job seekers and pharmacy workers alike.

Sponsored Search
Duane Reade classifies retail jobs as in-store positions, which feature titles like cashier, stock associate, beauty advisor, and merchandiser. Each job title comes with entry-level responsibilities regarding the satisfaction of customers, the setup of the store, or both.
Entry-level employees report to the store manager, who works to increase the profitability of the drugstore and earns a healthy salary as a result.
Managers typically secure employment via internal promotion or after gaining related work experience elsewhere. In addition to employing traditional retail workers, the drugstore chain hires to fill jobs available within onsite pharmacies.
Regularly available pharmacy jobs include entry-level positions like drug clerk and pharmacy technician.
Duane Reade Positions & Salary
Entry-level candidates pursuing retail work or pharmacy jobs may apply for positions such as:
Cashier
From greeting customers to cleaning the store, cashiers maintain responsibility for a wide range of job duties.
The job mainly involves processing sales transactions by ringing up purchased merchandise, securing payment, and issuing receipts.
Cashiers also process returns and exchanges, distribute refunds, and encourage customers to sign up for membership savings cards.
Responding to customer inquiries, providing information about drugstore policies, and accurately maintaining the cash drawer also serve as common responsibilities of cashiers.
The entry-level position sometimes entails the duties of a stock associate, as well.
Cashiers typically gain employment by demonstrating strong customer service skills and the ability to work nights, weekends, and holidays as needed.
Duane Reade cashiers generally earn between $8.00 and $9.00 in hourly pay.
Drug Clerk
An entry-level pharmacy job, the position of drug clerk features various responsibilities involving customer interaction and assistance.
Drug clerks answer the phone and take messages for the pharmacist, collect orders for new prescriptions and refills, verify the availability of prescribed medications, and coordinate the prescription pick-up process by ensuring customers sign in and using cash registers to finalize sales of medicine.
The ideal candidate for drug clerk jobs possesses a high school diploma, HIPAA certification, and one or two years of customer service experience.
Drug clerks often earn minimum wage upon hire, with eventual opportunities for pay raises based on tenure and performance.
Pharmacy Technician
Working under the direction of a licensed pharmacist, pharmacy technicians play an important role in dispensing prescription medications to customers.
Essential job duties include verifying the accuracy of prescription information, weighing and measuring the medication, preparing and affixing prescription labels, and confirming the filled prescription with the pharmacist before giving the completed order to the customer.
Pharmacy technicians also maintain patient files, prepare the necessary forms for insurance claims, and keep track of inventory.
Duane Reade gives the strongest hiring consideration to graduates of accredited pharmacy technician training programs and prefers to hire candidates with PTCB certification, as well.
Pharmacy technician jobs typically pay between $10.00 and $14.00 an hour.
Learn more about becoming a pharmacy tech.

Employee Benefits
Furnished by parent company Walgreens, the employment benefits available to Duane Reade associates include perks for full-time and part-time workers alike. Qualified employees enjoy access to medical coverage, including: prescription drug plans, as well as company paid life insurance and personal leave. Other job benefits available to eligible associates include:
Paid time off
Employee discounts, and
401(k) retirement plans.
Additional Information
Duane Reade presides over more than 250 drugstores situated across New York City. With locations in commercial as well as residential districts of the city, the urban retailer makes drugstore services and pharmacy jobs widely accessible throughout the largest metropolitan area in the country.
Founded in 1960 between Duane and Reade Streets in New York City, the Duane Reade chain of drugstores remains firmly rooted in the Big Apple. The company operates exclusively within the Greater New York metropolitan area and, despite the limited footprint, generates more sales per square foot than any other drugstore chain in the country. In 2007, the retailer established the Duane Reade Charitable Foundation (DRCF), which supports local charities focused on the health of New York City residents and has donated more than $5 million to organizations throughout the urban area. The citywide chain of drugstores became a subsidiary of Walgreens in 2010.