How to Get a Job at Ross
This is a complete guide (everything you need to know) for applying to Ross. This guide contains the following information:
Applying Online With the Ross Website
Step 1
Go to the Ross careers page on the company's website to find available job postings.
Select the "Stores" link or "Retail Management" link depending on the type of job you're looking for.


Step 2
Scroll down to the "Search Store Jobs" section and click on the role that best suits your skills and experience.


Step 3
Next, you will find a list of results.


Filter jobs by location, keyword, or position and hit "Filter" to find roles that match your criteria. Once you find a job that interests you, hit "View Details and Apply."


Step 4
Read the job description to see if you're a match, then hit "Apply Now" to start the application process.


Step 5
Accept the Disclosure Agreement, then either log in or create a username and password to begin.


Step 6
On the next screen choose "New User" to create an applicant profile.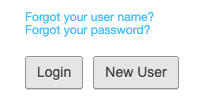 Step 7
Complete the online Ross application form, providing honest and accurate information about your skills, availability, and work history.
Finish and submit.
Tips for Applying at Ross
When completing the in-store or online Ross application form, check the job description and see if you qualify for the role you want.
Once you're certain that you meet the age requirement, can handle the physical demands of the job, and have the necessary skills for the position, complete the entire application form without leaving any sections blank.
Ross Application Status
Once you submit your application, it could take anywhere from one to three weeks to hear back from a hiring manager at Ross and schedule an interview.
Calling or visiting your local storefront and checking on your application is an effective way to show hiring personnel your dedication to getting the job you applied for.
Ross Employee Interview Videos
Listen to former employees discuss working at Ross:

Ross Job Opportunities
Types of Careers Available
With over 71,000 employees, associates enjoy a fast-paced workplace at Ross. Many open jobs are entry-level and in customer service fields. These careers are offered both full-time and part-time.
Professional Growth
Founded on ethical work and the empowerment of associates, Ross credits their success to their staff. The chain works to make sure team members grow with them professionally and reflect the company's values.
A career with the discount fashion store is a great chance for entry-level job hopefuls to find rewarding work and learn useful skills.
Ross Positions and Salary
Applicants 18 or older are eligible for employment with the fashion retailer. When candidates have high school diplomas or GEDs, chances of hire do increase.
Notably most entry-level employees begin as retail associates at Ross. These positions lead to advancements as the chain typically promotes from within.
Retail Associate
Applicants need no previous work experience to get these jobs.
Most starting salary packages begin at minimum wage, but pay rates raise over time.
The primary functions are to handle customers' purchases, keep stores organized and clean, and greet shoppers.
Retail associates at Ross stand for entire shifts, so job hopefuls must be able to spend long periods on their feet.
Area Supervisor
Supervisors are in charge of specific areas in the stores, overseeing markdowns, sizing, and cleanliness.
Women's clothing, bed and bath, and home decor are examples of areas run by area supervisors.
Ross employees in this job title earn around $12.00 an hour.
Candidates who apply are recommended to have worked in retail before.
Assistant Manager
Salaries for assistant managers range from $16.00 to $17.00 hourly.
Duties include leading and training associates as well as meeting corporate goals.
Applicants should have some experience in management or currently be employed with Ross and looking to advance.
Qualified individuals may be able to work with the company in a managerial role. Those with the proper education and experience can move up and become assistant store managers, lead managers or get higher-paying field leadership jobs.
Interested workers may also find roles in one of Ross' distribution centers.
Tips for Applying
The Ross career website lists open jobs, as well as ways to apply online through creating virtual accounts. Application forms can also be found in stores. Furthermore, recruiters regularly visit colleges and career fairs, which can be valuable sources used to apply.
Application Status
Give the hiring process one to three weeks as managers need time to review applications and candidates. Qualifying job seekers will be contacted by the chain if asked to interview. To express further interest in employment with Ross, reaching out to hiring staff can also be effective.
Employment Benefits at Ross
Ross associates benefit from many excellent job perks. Employees receive:
Store discounts
Job training
Paid vacations, holidays, and paid time off
Medical insurance
Life insurance
401(k) retirement plans
More Information about Ross
One of the largest off-price retail chains in the country, Ross offers a wide selection of discounted clothing, shoes, and home decor.
With more than 1,600 locations for job applicants to choose from, the company offers both entry-level and management positions and safe, productive working environments where employees can learn and grow.
Founded on the principles of ethical work and the empowerment of its associates, Ross credits their success to their staff.
The chain works to make sure team members grow with them professionally and reflect the company's values. A career with this discount fashion store is a great chance for entry-level job seekers to find rewarding work and learn useful skills.